*I would walk through the observatory with Kayla on the top of my head, her chin resting on my dome her about the size of a baby doll. Gaia would appear in a flash of blue light.*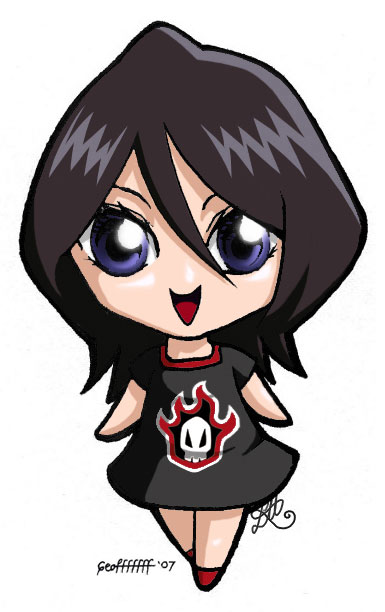 Gaia: How goes the babysitting?
*I would sigh as I stop walking, finding a nice spot in the observatory where I can start over with Kayla's training.*
Me: she's just like her mother..stubborn, hardheaded..
*before I could finish my complaining, Kayla would appear on the ground crawling away..*
Me: and quick..
Gaia: well just Make sure she doesn't get away from you, Kay would never forgive us if something happened to her..
* Gaia would say as she flicked her hair from in her front of her face and in that instant, Kayla would vanish.*
Gaia: the fuck? The hell did she go ?
*using my diamond eye I would look around and find Kayla in a tree, about 5 miles away. I would point in her direction.*
Me: She's over there..5 miles away..
Gaia: warping..?
Me: nope, she ra- er crawled..how she crawl so fast..?
* I then facepalm remembering who's child it is..I then notice her clapping gleefully and cooing.*
Me: I think she want's to play tag..
Gaia: then go get her, we need to get her training underway..
*she said scratching the back of her head.*
*I sigh then enter a track stance as crimson energies begin staticing around me..*
Me: Guess I'm "it"
* I then take off in a crimson streak destroying eveything in my path. I appear infront of Kayla in an instant, my arms extended as I attempt to grab and apprehend her. She then vanished before my eyes making me crash into and destroy the tree and the entire area around there. I then look up to see her another 3 miles away I then take off for her again the same thing repeating about 5 times me destroy area after area, she then appeared atop a mountain.*
Gaia: Kham stop playing around and get her..
*she said tapping her foot shaking The observatory sligtly.*
Me: Yea yea..
* i then lock onto Kayla and snarl with The whole, "no more Mr. Nice Guy" look on my Face i then appear infront of The mountain she was sitting on and finger flick it, shattering it into pieces making Kayla plumit to The ground And since she cant fly or float, she would be easy pickens. I then extend my right arm making my astral chakra hand go to retrieve her as does a primitive babyish accidental barrel roll dodging my arm entirely..*
Me: Get The fuck outta here..
* i then begin speeding up making it seem like i have thousands of arms in an attempt to overwhealm The baby but she Begins to disappear and reappear in locations where i cant reach her but she continues to fall. How shes moving at all is beyond me. I then pull back my arm and extend it toward her again this time its The size of The sears tower, making it way to fucking big. But once i attempt to lock on to her again she disppears and reappears behind me crawling away.*
Me: Fuck this..
*i shift my foot and a diamond wall would appear infront of Kayla and all around her putting her in like a craddle of sorts..*
Me: Game Over, your it..
*i then reach over to grab her as she fell backwards into a dark portal reappearing in The hands of Gaia cooing lightlty before releasing a yawn. I would appear infront of The both of them..*
Gaia: Guess you loose..
*gaia said laughing at me as i glare at The Now sleeping Kayla.*
Me: Fucking devil spawn..
*me and gaia then continúe to talk about how we aré going to go about this training, writing it off as of it was a completely planned test of kayla.*