Me: These are the abilities that I am capable of thanks too my training and mastery of the spirit wave orb:
Almost Total Heat Manipulation
Complete and total moisture manipulation
Control over all 7 elements(earth being my weakest)
Teleportation- Aida can Teleport anywhere she wants at any time(It looks like off the movie jumper)
Movement at Lightspeed
Overwhealming Strength
Adamantium laced skeleton
The Spirit Wave Orb: A superpower full force; when i activate this power and use it it super powers my strength, speed, overall attributes and elemental skills to exponential heights far above there limitations, it puts an immense strain on my body to use in rapid succession. Its destructive power is unlike that of anyother
Forever State: When I use the spirit wave orb in perfection. I use every power I have effortlessly, but it completely drains me to the point of near death after I exit the state. All my abilities are ubered far beyond there limitations.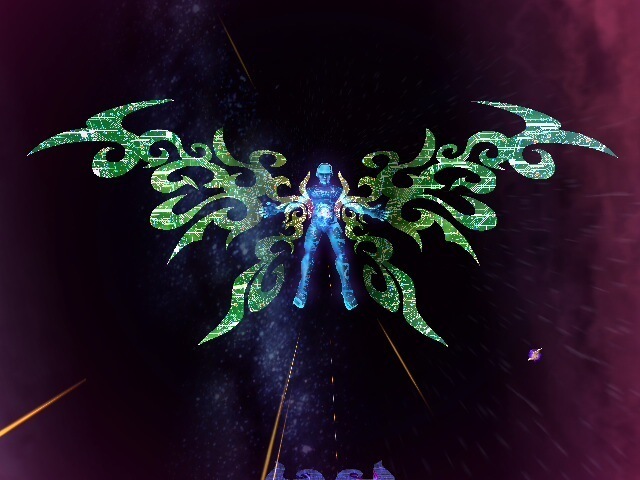 The Shaokai's Sword: The embodiment of the Spirit Wave Orb
It is embued with the power of the spirit wave..
D.S Zone
Not a seal, just a symbol that appears on the ground once it has appeared, me and the opponent is concealed inside a giant dome. Inside the dome, aida is powered up and her chakra is slowly replenished. If defeated inside the D.S. Zone, aida can convert you into a dressphere for her own use.
These are the chakras Aida attained after fusing with their respective dresspheres:
Star Chakra
Nova Chakra
Atomic Chakra
Warrior Chrakra
Erradicating Gunslinger Chakra
Dark Knight Chakra
Full Throttle
Floral Filal
Machina Maw
She has no specific justu with these chakras. They take up more chakra to use than her normal elemental chakra.